Este producto está descatalogado, consulte las alternativas que se muestran a continuación en Productos similares o póngase en contacto con nosotros directamente.
Productos alternativos para este producto descatalogado:
LPS-100
Precision power supply for lamps up to 100W
Power supply for precision operation of lamps in constant current mode
16 bit D/A converter enables very accurate current setup and adjustment
Stress-free switch on/off by adjustable ramps and remote control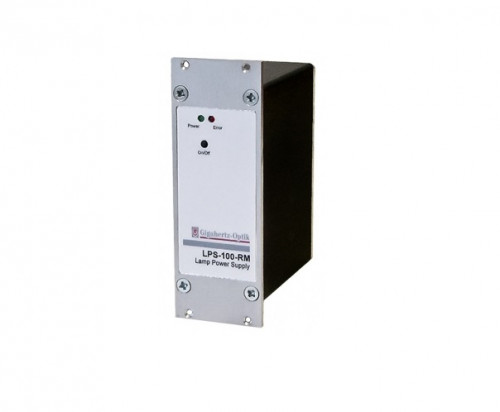 LPS-100 single channel 100W/14V lamp power supply
The
LPS-100
is a microprocessor-based power supply for the operation of lamps up to 100 W and 13.5 V requiring high resolution controllable with very low noise operating current such as calibration standard lamps and auxiliary lamps. It is set-up for full remote control operation in CW mode by its RS232 or RS485 interface. Its design includes a high resolution 16 bit digital to analog converter for precise current control. For lamp filament protection it offers a time adjustable on/off ramp function. DLL and Labview VI are available.