Explanation of our Calibration Services:
Gigahertz-Optik operates an extensive calibration facility that is DIN EN ISO / IEC 17025 accredited as both a test laboratory (D-PL-15047-01-00) and a calibration laboratory (D-K-15047-01-00) by DAkkS, the German national accreditation body. It provides a simple, convenient and trustworthy means of recalibrating all the products manufactured by Gigahertz-Optik.
Calibrations performed by Gigahertz-Optik generally comprise adjustment and calibration, whereby the calibrated measured variable is traceably aligned with national standards at the time of calibration.
We also offer a test and calibration service for third-party equipment or customer-specific spectral ranges and special calibrations. It goes without saying that we treat all information in laboratory activities confidentially.
For conformity statements in test and calibration certificates, we usually apply the criteria and decision rules specified by the customer. We would be pleased to advise you on a detailed assessment of the conformity of the measurement results.
Different levels of certification are offered to meet the specific requirements of equipment users as well as satisfying the regulatory demands of their particular industry.
---
1. Standard Factory (WERK) Certificates provide calibration traceable to national standards, where all procedures and results are in compliance with the requirements of ISO/IEC 17025:2005. Our standard certificates are most commonly supplied and are generally acceptable unless there is a particular requirement to meet specified quality certification processes or regulatory protocols. In such cases we offer the following DAkkS accredited certificates which are legally acceptable documents for these purposes.
---
2. DAkkS Test Certificates verify the correctness of a measurement result performed with a specific measurement procedure. Conformity with the DIN EN ISO/IEC 17025 standard is certified. Test equipment with a DAkkS test certificate can be used as DAkkS-traceable measuring equipment for measurement tasks.
---
3. DAkkS Calibration Certificates provide the highest level of standard in the calibration chain. They enable the use of the calibrated device or artefact as a reference standard for the calibration of another product at another calibration laboratory within the DAkkS traceability chain.
---
DAkkS calibration certificates and DAkkS test certificates are accepted internationally without further proof.

Please remember to include details of all the devices you require calibrated along with your name and organisation.
1. Simply send your existing certificate number or a copy or photo of it to
orderprocessing@gigahertz-optik.de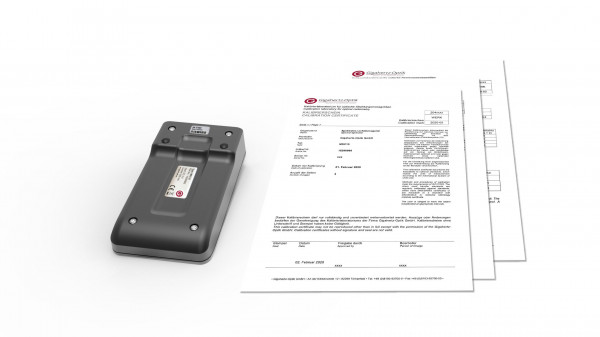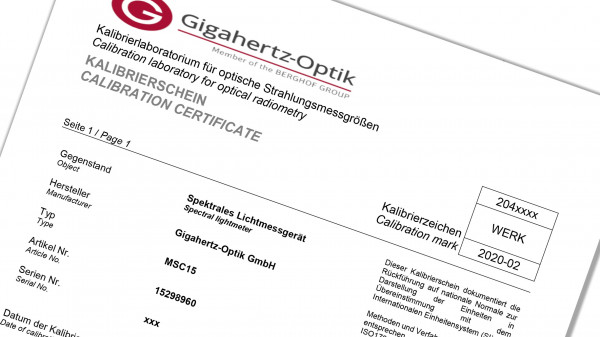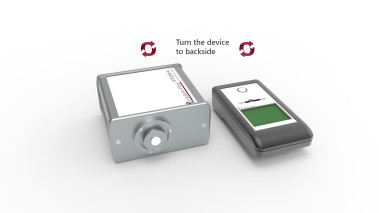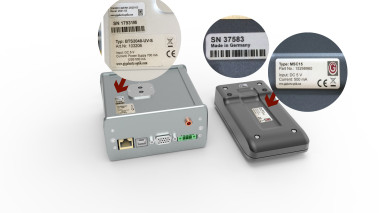 ---
OR
3. Fill out the form and give us the required data (serial number or existing certificate number) of your product in the input fields.