Enhanced BTS256-EF accurately measures flicker and SVM as required by Ecodesign Regulation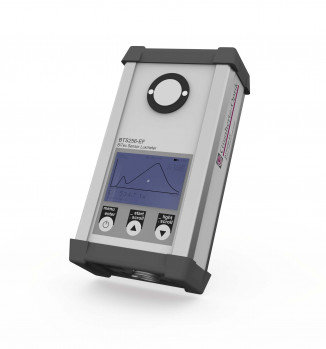 The European Commission´s Ecodesign Regulation for light sources and separate control gear came into force on 1st September 2021. It imposes limits on functional requirements including the regulation of flicker and stroboscopic effects. The BTS256-EF spectral light and flicker meter now offers 200 kHz sampling rate enabling high accuracy measurement of PstLM and SVM for LED driver circuitry employing high frequency modulation.
The Ecodesign Regulation, also known as the Single Lighting Regulation (SLR), was revised in February 2021 to include mandatory limits of PstLM  < 1.0 for flicker and SVM < 0.9 for stroboscopic effects. These hard limits mean that measurement uncertainty can have significant consequences for manufacturers. The SVM limit is expected to be further reduced to < 0.4, probably in 2024.
The enhanced BTS256-EF is particularly advantageous for those needing to measure LED drivers that use driving frequencies of 2 kHz or more with a duty cycle of 10% or less and also when the modulation signal contains high frequency components. This is the case for example when very short, so-called 'Dirac pulses', are used as they comprise many high frequency components.
Besides full flicker and stroboscopic measures, the BTS256-EF provides comprehensive photometric and colorimetric data required for general lighting applications. Additional functions are also provided for specialist tasks such as horticultural and human centric lighting. These versatile spectral light and flicker meters are calibrated in Gigahertz Optik's ISO 17025 accredited laboratory.