BTS256-LED Tester
BTS256-LED Tester
BTS256-LED Tester
BTS256-LED Tester
This Product is discontinued, please refer to the Alternatives shown below under Similar Products or contact us directly.
Alternative Products for this discontinued product: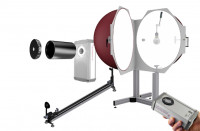 The Plus concept describes the many applications that are possible with the BTS256-LED
BTS256-LED Tester
Compact BiTec Spectroradiometer LED Tester for the Measurement of Total Luminous Flux of Single VIS and NIR LEDs
Innovative implemented small integrating sphere with cone-shaped measurement port
Auxiliary lamp for substitution correction (self-absorption correction)
BiTec Sensor* for highest measurement accuracy
Measurands like: Spectral radiant power, color temperature, CRI, chromaticity coordinates, etc.
Plug & Play LED Test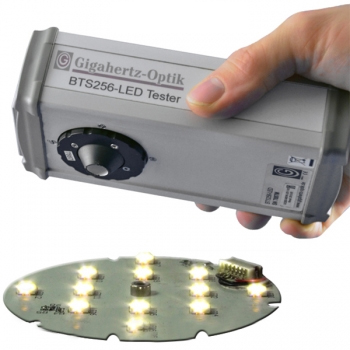 The photometric specifications of LEDs must commonly meet very high tolerance requirements even for non-specialist applications such as general and automotive lighting. This is often a problem since the manufacturing tolerances of LEDs can be higher than those permitted in the applications. The tolerance limits offered by LED manufacturers' intensity and color based binning are only applicable if the operating conditions are similar to those in the binning tests. Therefore, manufacturers incorporating LEDs into their products require devices that can accurately measure the precise in-situ photometric performance of LEDs.
---
Compact spectroradiometer and LED Tester
The compact BTS256-LED enables you to conveniently measure the luminous flux, spectrum, color, and color rendering indices of single LEDs. One special feature is the conical measurement port of the device. The ability to perform measurements of onboard LEDs makes it possible to also include thermal effects in the measurement. The luminous flux, color, color rendering indices and spectrum of an LED are all typically measured within a few seconds. The device is therefore ideal for inspection of incoming products as well as the quality control in production processes. It can also be very useful in the design department.
The BTS256-LED comes in a compact aluminum housing and offers all functions that are necessary for precise measurement of the luminous flux, spectrum, color, and color rendering indices.
*For greatest accuracy and versatility, this device is based on a BiTec light sensor that consists of a V-lambda-filtered Si photodiode and a spectrometer unit that has a CMOS diode array. Si photodiodes are unsurpassed in terms of dynamic range, linearity, and speed. The CMOS diode array-based spectrometer guarantees precise measurement data of the luminous spectrum which is used to determine the color values. The combination of the two detectors enables mutual correction (see article on the BTS technology) for greater precision. This also makes it possible to perform accurate, time-synchronized measurements, e.g., of PWM signals. One cutting-edge feature of the BTS256-LED is its remote-controlled shutter for dark current compensation of the array as well as its software-controlled auxiliary lamp for compensation of light absorbed by the measurement samples (self-absorption correction). The remote control takes place via a USB 2.0 interface using the supplied S-BTS256 software.
---
Traceable Calibration
One essential quality of photometric devices is their precise and traceable calibration. Calibration of the BTS256-LED is performed in Gigahertz-Optik's ISO/IEC 17025 calibration laboratory that is accredited by DAkkS (D-K-15047-01-00) for the spectral responsivity and spectral irradiance according to ISO/IEC 17025. The device has two calibrations: one is done using a specially developed reference lamp offering 2pi illumination which enables precise measurement of the luminous flux of diffusely emitting LEDs. The second calibration is for sources that have narrower illumination characteristics.
---
Options for the BTS256-LED
- Software development kit to enable users to integrate the device in their own software
- Extension to the BTS256-LED Plus Concept (for illuminance and luminous intensity) using other components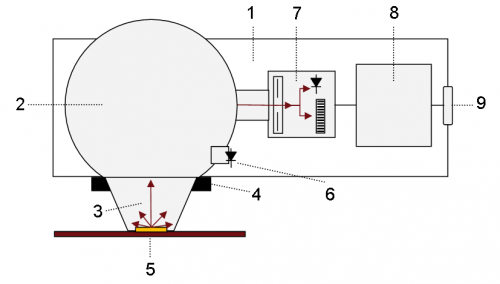 1) BTS256-LED housing 2) 50mm integrating sphere with synthetic coating 3) Conical measurement port 4) Precision bayonet Mount 5) Test LED on a circuit board (device under test) 6) Remote-controlled auxiliary lamp 7) BiTec sensor with Si photodiode, CMOS diode array spectrometer and shutter 8) Microprocessor 9) USB 2.0 interface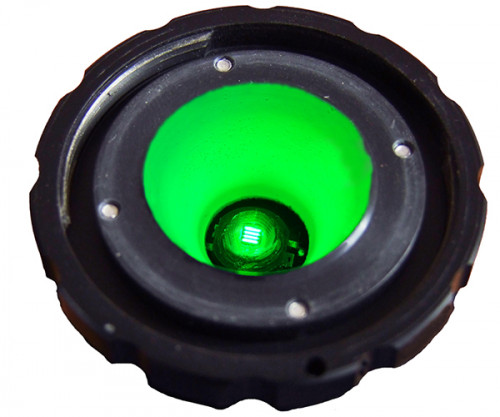 The conical measurement port is placed over the test LED and detects all the radiation in a 2pi space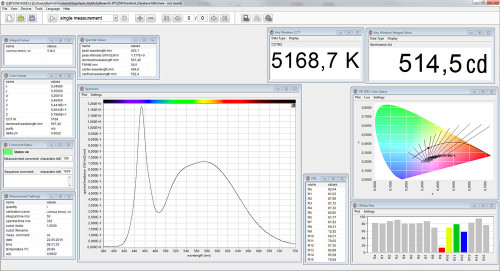 S-BTS256 user software with modular desktop setup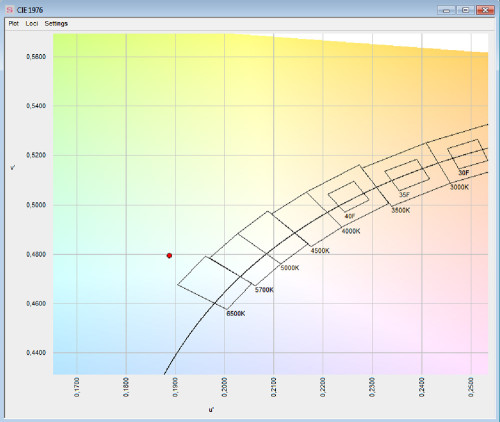 CIE 1976 chromaticity table with binning fields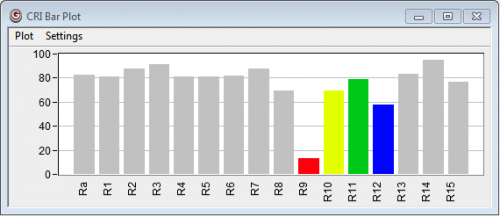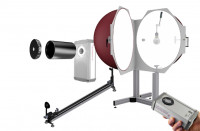 The Plus concept describes the many applications that are possible with the BTS256-LED