Integrating Spheres
Integrating spheres for setting-up measurement systems for measuring light and optical radiation, transmission, reflection and absorption as well as for integrating sphere light sources.
The mode of operation of the integrating sphere as a hollow sphere with a diffuse reflective inner coating is presented in detail in our tutorials, among others:
Integrating spheres are configured by us as a manufacturer for their use as detectors, light sources or photometers (absorption, transmission and refection). However, due to the many different applications, there is no "one" standard sphere. Gigahertz-Optik therefore offers both, standard products in different configurations as well as individual products tailored to the application and the customer. In particular, the integrating sphere construction kit with its large selection of components offers a lot of freedom in the design of the sphere.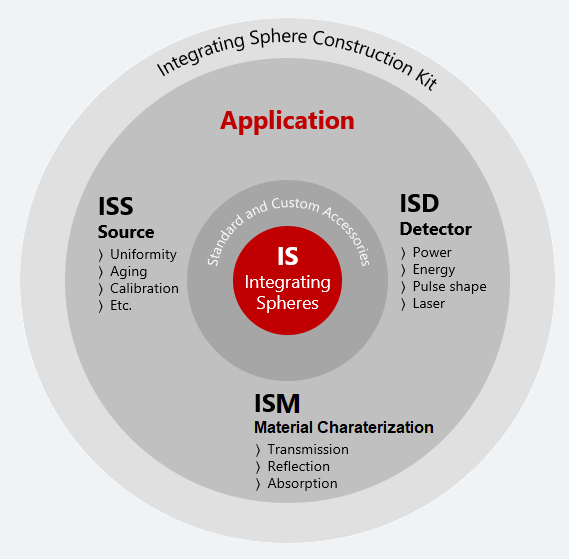 This is complemented by a large number of accessories as well as customer-specific adaptation options. ISD stands for Integrating Sphere Detector, ISS for Integrating Sphere Light Source and ISP for Integrating Sphere Photometer.