This Product is discontinued, please contact us if you are still interested.
KDD-S1
Calibration of detectors spectral responsivity. Features: DAkkS calibration certificate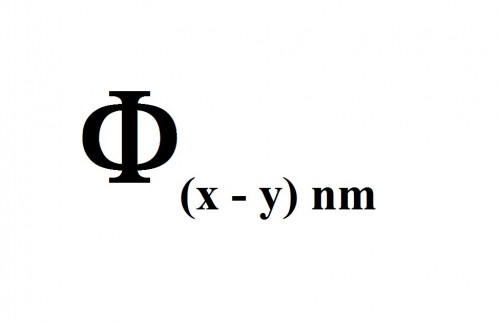 Since June 1993, the Gigahertz-Optik calibration laboratory for optical radiation measurement quantities has been accredited by the DKD accreditation institution (registration Number DKD-K-10601), actual DAkkS (D-K-15047-01-00) for the calibration of spectral sensitivity of optical radiation detectors within the wavelength range from 248 nm to 1160 nm. The ISO/IEC/EN 17025 (formerly ISO/IEC Guide 25, known as ANSI/NCSL Z540-1, and EN45001) accreditation assures the competency of calibration laboratories to carry out specific tests or calibrations and forms the basis of the lab's quality system.
Several BN-9102 transfer standards with PTB calibration certificates for the wavelength range from 248 to 1160 nm are available. These reference standards are periodically recalibrated by the PTB. Other detectors are calibrated by comparison measurements to this reference.
Besides transfer standards used for accredited levels calibrations Gigahertz-Optik maintains NIST calibrated transfer standards for the wavelength ranges from 200 to 1100 nm and 800 to 1800 nm which are used for calibrations requiring factory certificates.
This detector calibration is done by comparison to a PTB reference standard and is documented in an official DAkkS calibration certificate supplied with the calibrated detector. The complete calibration procedure follows DAkkS accreditation regulations. During the calibration the detector's operating temperature is stabilized to ±0.5°C.
Calibrations are offered at the wavelengths listed or in 20 nm steps within the specified wavelength ranges.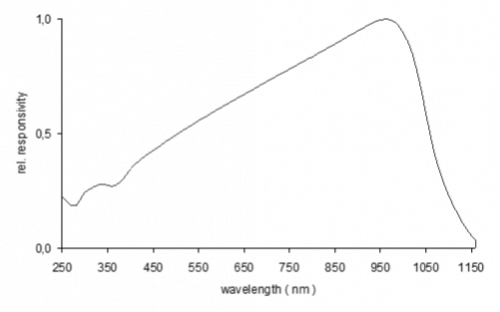 BN-9102 spectral sensitivity

InGaAs standard spectral sensitivity