This Product is discontinued, please refer to the Alternatives shown below under Similar Products or contact us directly.
Alternative Products for this discontinued product: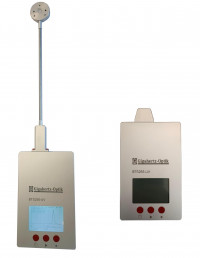 Hand-held Portable UV Spectroradiometer with Innovative Stray Light Correction for Precise Irradiance and Dose Measurement in e.g. UV Curing Applications
MDC4-1-UVBLUE
Smart integral detector for UV to Blue LEDs with wavelength detection
Easiest to use integral detector due to automatic wavelength detection (centroid wavelength)
UV, Blue and part of VIS wavelength range
cos response
low measurement errors and additional information about the centroid wavelength of DUT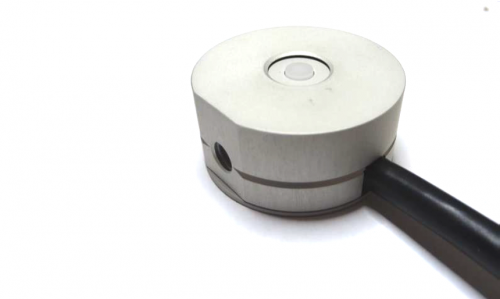 Regardless of whether blue or UV LEDs are used for UV curing, light therapy or disinfection, their lighting specifications must adhere to tight tolerances in terms of both intensity and wavelength. This is a problem for many applications, as the manufacturing tolerances of the LEDs are sometimes higher than the permissible tolerances in the application. The limitation of the tolerances offered by the LED manufacturers by classifications with regard to intensity and wavelength is only sufficient if the operating conditions in the application are similar to those in the pre-sorting. For this reason, the LED processing industry needs measuring devices with which the lighting specifications of the LEDs used can be precisely measured.
---
Smart integral detector with wavelength detection
The MDC4 measuring head is based on a multi-diode system (filtered multi-channel technology) with which it is possible to determine the centroid wavelength (see basics of light measurement technology) of the radiation from LED, laser, etc. Based on this information, the correct calibration factor is then used in order to obtain the low measurement uncertainty.
This is a unique feature in such a wide spectral range with this accuracy for an integral detector. With this the MDC4 even competes with spectroradiometers in some applications. The advantage compared to other integral detectors is, among other things, that no consideration of the spectral mismatch is necessary, since the detector corrects it itself. This means that no calibration entries have to be selected and the detector can be used plug & play in its measuring range.
Easy to use, low measurement errors and additional information about the centroid wavelength characterize this detector.
This makes this detector suitable for incoming goods inspection and quality assurance during production. The device can be used just as efficiently in the development department or for versatile measuring tasks due to its large measuring range, both spectrally and integrally.
In a compact aluminum housing, the MDC4 offers all the functions of a measuring head such as a 37mm housing, tripod thread, COS true field of view with good f2, high linearity, etc.
---
Calibration of the MDC4
An essential quality feature of light measuring devices is their precise and traceable calibration. The MDC4 is calibrated in the calibration/test laboratory of Gigahertz-Optik GmbH, which is accredited by the DAkkS as a calibration laboratory in accordance with ISO/IEC 17025 for the measurement quantities spectral sensitivity and spectral irradiance (D-K-15047-01-00).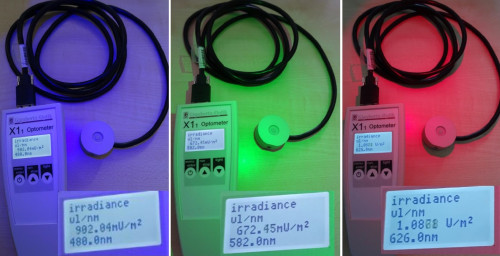 MDC4-1-UVBLUE can measure different colored LEDs Plug&Play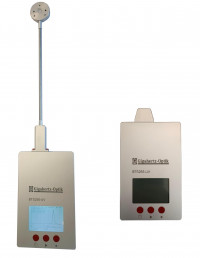 Hand-held Portable UV Spectroradiometer with Innovative Stray Light Correction for Precise Irradiance and Dose Measurement in e.g. UV Curing Applications