ARRI - Absolute Calibration of Cinema Cameras
Absolut Calibration of Cinema-Cameras
Application Camera-Calibration 
An important task and at the same time a challenge is the calibration of the subtle individual variations of the spectral sensitivity of the individual cameras. This calibration step assures that images of all the cameras manufactured are looking the same, as the unavoidable variations of sensor color dies and optical filters are eliminated.
So  ARRI, jointly with Gigahertz-Optik, the experts in light measurement technology, was able to develop a high-precision measurement device for this calibration task, designed for perfect repeatability. The highly stable, position-independent, compact and highly accurate in all specifications BTS2048-VL-TEC plays a decisive role here. This is a world-renowned high-end spectroradiometer, which can measure absolute spectral irradiance in the plane of the camera chip, thanks to its directly flanged input optics. Comparable to the application desribed here it is already used in many applications as a reference or transfer standard.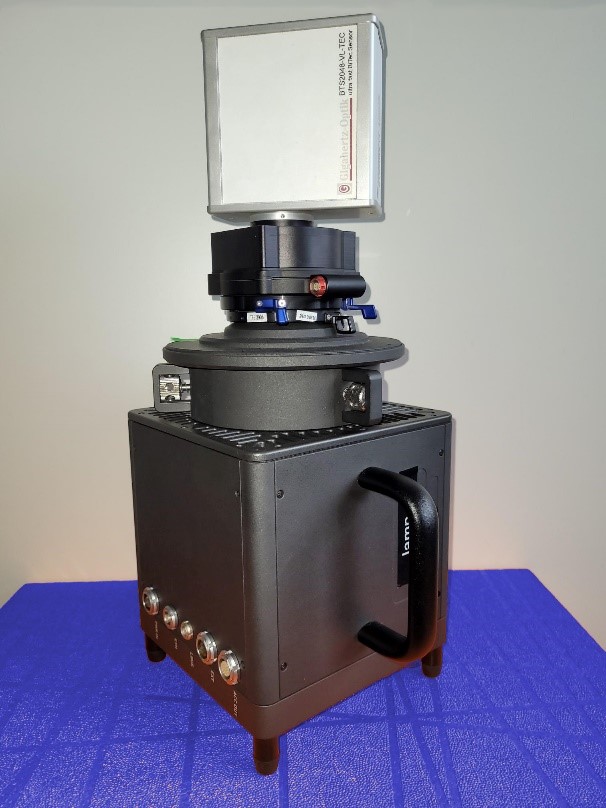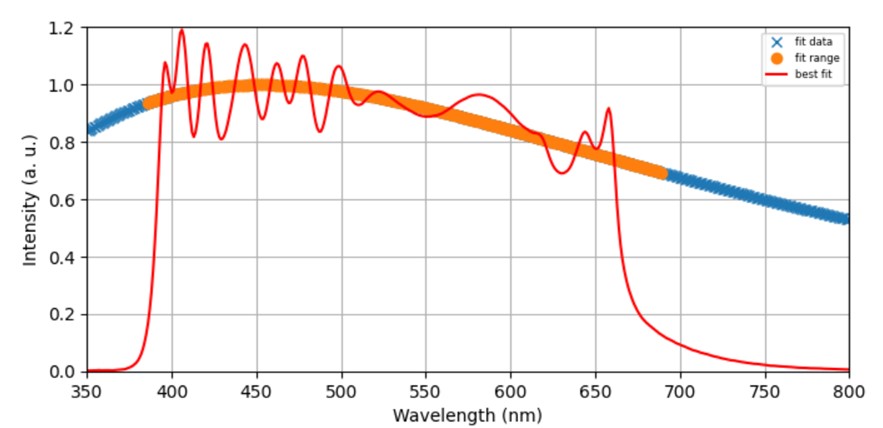 Left: The ARRI calibration lamp with the BTS2048-VL-TEC spectrometer; Right: Tungsten target spectrum with LED spectrum, which is reached with the lamp.


About ARRI
The ARRI Group consists of the business units Camera Systems, Lighting, Rental, and Solutions, as well as the subsidiary Claypaky, all dedicated to connecting creativity and future technologies for moving images and live entertainment. ARRI is a leading designer and manufacturer of camera and lighting systems for the film, broadcast, media, and entertainment industries, with a worldwide distribution and service network. The portfolio includes digital cameras, lenses, camera accessories, archive technologies, lamp heads, and lighting accessories. Along with offering exclusive technologies, ARRI Rental's first-class services and equipment provide camera, lighting, and grip packages to professional productions around the world. ARRI Solutions offers high-quality virtual and traditional production infrastructure solutions and efficient, integrated workflows to a broad range of studio operators, producers, and enterprises. Claypaky fascinates audiences worldwide with cutting-edge live entertainment and stage lighting.
In recognition of its innovative contributions to the film and television industries, ARRI has been honored with 19 scientific and technical awards from the Academy of Motion Picture Arts & Sciences and six Engineering Emmys from the Television Academy and the National Academy of Television Arts & Sciences.

Advantages of the new calibration device at a glance
Perfect repeatability

Very high absolute measurement accuracy, true to the vision: Enabling Accuracy!

Compact overall mobile unit

Can be adapted for different camera types with little effort