This Product is discontinued, please refer to the Alternatives shown below under Similar Products or contact us directly.
Alternative Products for this discontinued product: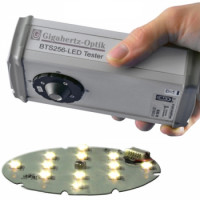 Compact BiTec Spectroradiometer LED Tester for the Measurement of Total Luminous Flux of Single VIS and NIR LEDs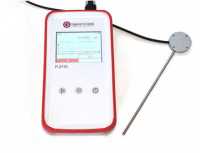 Multi-Purpose Touchscreen Optometer for Measurement of CW-, Single Pulse and Modulated Radiation in any Photometric and Radiometric Application
X1
Four-Channel USB Optometer, Respectively Current Amplifier, Designed for Photometric and Radiometric Detectors for Mobile-Use
Versatile compact device for use with all photometric, radiometric, colorimetric, plant-physiologic and photo-biologic measurement heads from Gigahertz-Optik
High dynamic range with 7 gain ranges
USB interface
Battery operation or power supply USB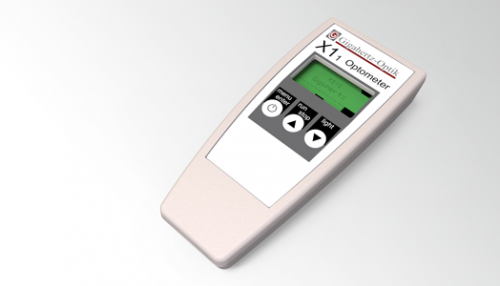 Hand-held Meter
The X1 optometer is one of the most versatile hand-held light measurement instruments available. It combines a powerful electronic design packaged in a light-weight ergonomic housing. Its compact size makes it ideal for field service applications. A unique feature of the X1 is its capability to operate detector heads housing up to four photodiodes with all four signals displayed on the four line display with on/off backlighting.
Simple to Use
Operating the X1 is simple. The meter set-up is supported by an easy to use menu. The menu allows selection of the operating mode, the detector and measurement parameter. Once set-up all settings are stored and recalled on next power-up unless reinitialized. Measurement values are displayed in absolute quantities for the particular detector connected.
X1 detector compatibility
The X1-1 optometer is compatible with all Gigahertz Optik detectors fitted with a type -4 connector. This includes devices incorporating up to 4 photodiodes. The calibration data for detectors with type -4 connectors is programmed into the X1-1 optometer. Therefore, X1-1 optometers are matched with specific detectors.
The X1-5 optometer is compatible with all Gigahertz Optik detectors fitted with a type -5 connector. Only single-photodiode based detectors can be supplied with a type -5 connector. The calibration data is stored in an EEPROM within the -5 connector. The X1-5 optometer reads this calibration data automatically. All detectors with -5 connectors are fully interchangeable with any X1-5 meter.
The X1-6 optometer is for use with the Gigahertz Optik MDC4-xxx range of smart detectors only.
Battery or USB powered
For on-site applications the X1 is operated with two standard 1.5 V AA batteries. In remote control operation the X1 is powered through the USB interface.
Four-channel Meter
The unique feature of the X1-1 is the capability to operate multi-cell detector heads with up to four photodiodes with all four signals displayed or read-out via the USB interface.
Multipurpose Light Measurement Instrument
The X1 can be combined with most of the Gigahertz-Optik single cell or multi cell light detector heads for use in a wide application range of radiometric, photometric and colorimetric measurements
Interfaces
The X1 features a USB interfaces.